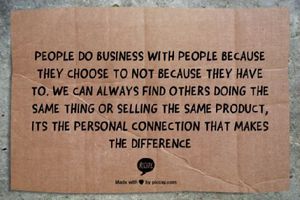 Because, even though people differ from one person to another there are some things that are common. Let's exhume these common things. I bet you differ and I dare to challenge you..
1. You are not an island and you sure aren't a superman.
You are surrounded by people. What I mean is, you may be really good at doing a lot of things. One person can get things easily on his own. But, not everything. Sometimes you just need some genuine help from real people, people who understand you and the kind of help you would need when you need. You are not some superman.
You are a human being with emotions and a conscience. At some point in life you want genuine and harmonious co-operation of others to achieve your goals and dreams. To do that, you need real, healthy and well cultivated relationships.
2. You have a great dream – you need others' co-operation.
A dream that you know as well as I may assume that it is near impossible if not impossible at all when you choose to take it alone. That is, without the sincere help and co-operation of others – so, you need people who can give you a hand and support.
In his all-time classic book, , Dr Napoleon Hill writes and elaborates with detail how important it is to have what he calls a Mastermind Group. A group of people close to you who understand what you want out of life. People who are there to help you. Those you can trust with almost anything. He makes it clear that you may not think of the kind of success that is talked of in this age, noteworthy success if you do not have such people.
As if that is not enough, Dr John C. Maxwell in emphasises on keeping a group of people that provides you with constructive criticism in a bid to keep your so much valuable focus. Keeping you focus in order to have your dream come true. So, I find it true and of noble significance to have real, tangible and deep relationships to every person alive; young or old, able or disabled, wealthy or underprivileged.
3. You want the best results with whatever you do.
I mean your nature is excellency. You are made by a flawless authority – God. A system that never errs. I know this may sound odd or something, but it is just a fact. Human race is fine art. Therefore, you know what; I understand you when you are so eager and you dream everyday of perfect things. You know, I may not be a professor in animal psychology or something. However, it seems to be so true to me that…throughout creation, human beings are the only living things that have and will always make a concerted effort to excel and do things better.
Pal, to make you dreams come true in time and with the glory that you want them to have you are going to have expand your circles and make it genuine. Create a team of diversely gifted and talented people in your circles. Once you have such a group of people on your side you are close to having help from many directions. This will give ample time and calmness when you focus on what you know best as others do their best in areas you are not the best. And, a powerful combination of the best at different tasks gives fine quality to whatever is done hence the best results in whatever you do.
Go out, meet people and talk. Get to know each other and build more relationships and be sure to realise your dream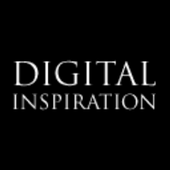 8 Keys of Building Trust in Relationships - Inspired 2 Inspire
I have found trust to be the aroma and foundation of any relationship. Trust makes a relationship healthy and strong when it is complemented by confidence and assurance. Confidence and assurance in
http://inspired2inspire.over-blog.com/2016/04/8-keys-of-building-trust-in-relationships-5.html
By challenging and mocking someone's convictions you would be presenting yourself as an armed enemy. So, I would not want to give you a good angle of attacking me by letting you in my life.