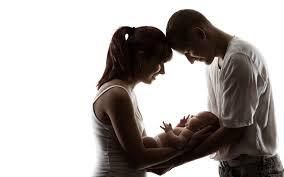 1. They're your brain child.
It's a natural instinct for nature to protect its own. Living things love and bond with their offsprings. Why not you with your dear dreams.
Basically, dreams need endearment and care as if they are new-born babies. Examined, looked after and fed (with inspiration), dreams can do wonders. Dreams can come true.
2. They are vulnerable. Care for them, they can get hurt or die.
"At conception, dreams are fragile. They can easily varnish away and be nothing," points out International Leadership expert, John C. Maxwell.
Once born, the child is helpless, so is a dream. Criticism, cynicism and fear are ready to take it down not to mention mockery and feelings of inadequacy and procrastination.
So, pal, guard your great dream against this. When it comes to babies, they are not supposed to randomly be outside of a house/building for about a month. Where I come from the baby is not exposed to crowds of more than 50 people until 2 years old.
What could I be implying?
First, it would work well for most of us if we don't go around telling people what we want to do and how we want to do. Some criticism is just not constructive enough and, some of us aren't tough enough.
Second, motivate yourself and magnify your abilities so you can boost your self-esteem and self-trust. Yeah, because some fear and cynicism is worse than cancer or Ebola virus to dreams.
3. They can grow.
Imagine having a baby who doesn't grow. I bet it'd be frustrating. The same is true about dreams, dreams that don't grow frustrate the dreamer.
4. Dreams are, generally a problem child.
A problem child is something that can grow but has an uncertain future. It's something that could great and rewarding returns or, unfortunately breed a lot of problems than it can solve. You see, a new-born baby is like that – you don't know if it's gonna be a good child who will lead a successful life or a life of a loser who will only bring you shame. Dreams too.
Hey, I'm just saying, be ready for anything.
Oh, and this's been the reason why so many have avoided having children. I hope it won't make you not pursue your dreams…..hahaha, unfortunately at the stage we are, you're already a parent, are you gonna dump the baby or what. Then go for them and be prepared….
5. They can bring so much fulfillment and purpose in a human life.
Well up and successful children make their parents proud. When children do well at certain stages in life, parents have a certain state of fulfillment, assurance and positive energy. They feel privileged. So do we, with a little success in the journey of realizing our dreams.
It's motivating, bringing a great measure of happiness. You get to chronicle it for when you need to reflect on your success. The direction becomes more clearer and the journey interesting and assuring. So, go for it…
6. You are never done, realising it is a journey.
Watching a vintage American movie the other day, there's a quote that stuck with me from a 45 year old's father, "It's my duty as a parent to help you, no matter how old you are. You are always my son. It never stops bothering me if your life is hard and tough. That's why my default instinct when you seem to be in trouble, is to jump in to help you."
You see?
Dreams too. John C. Maxwell says something that goes along with the fact that you rarely have a destination in the journey of life. Because, approaching what you thought was the destination, you suddenly dream more and feel the need to push more. And the fulfillment that come with that is massive.
That is the treasure that lies in treating dreams like new-born babies. You get to;
Own the dream and make it your life.

Protect them, thus they keep you busy

Grow them, and the sight of that is just fulfilling and inspiring

Challenge yourself as you take risks with a 90% chance of failing as you appreciate and acknowledge that, dreams are problem children. Something that can stretch your confidence and potential.